Download our Safeguarding Policy:
Bellfield Junior School - Safeguarding Policy
---------------------------
New app warning: PERISCOPE
Warnings about a new app from Twitter called Periscope - please click below to see the BBC news report warning - PLEASE do not allow your children to have this app!
------------------------------------
Watch our Powerpoint from the Parents Internet Safety Workshops (click below):
--------------------------------------
Tips for Parents: talking about
Click here to go to the NSPCC website
* * * * * * * * * *
Have you seen the social experiment / stranger danger youtube videos? Click here to watch them and then discuss them with your children, especially younger children!
- - - - - - - - -
We sent out a Child Safety letter on 28.11.16, warning about a new app and
children being followed - please read it HERE
SRE - is now HRE (Healthy Relationships Education)
For an overview of our HRE scheme of work, please click here:
Safeguarding is important! Please take the time to read this information.
At the bottom of the page are links to safeguarding agencies.
Government advice for parents & schools on Safeguarding our children
The NSPCC website has lots of advice for parents...
...including Online Safety - do you really know what they are looking at?
or call 08088005002
CYBERBULLYING: if you find this is happening to your child, we strongly recommend that you contact POLICE and report it.
Please browse below to find tips and information to help you keep your children safe whilst using the internet.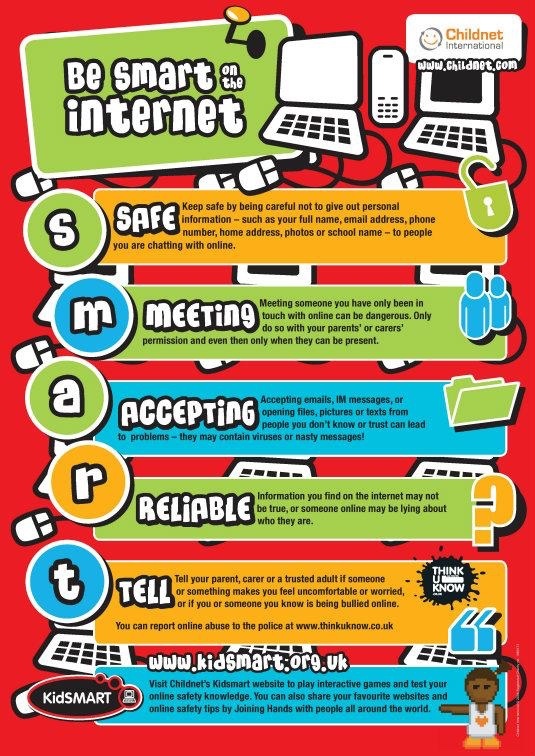 | | | |
| --- | --- | --- |
| | BSCB/MASH team: to ask for advice or make safeguarding referals | |