Special Events -
keep scrolling down to see all that's been happening this year!
60th Birthday Celebration Day 25.7.17
We had a brilliant day celebrating the school's 60th birthday! We dressed in 50s attire, had a visit from the Lord Mayor, Cllr Anne Underwood, and from Colin Diamond (Corporate Director for CYP for B'Ham), had dance workshops, 'Belle's Diner' served a 50's American lunch (thanks Mrs Parker!) and then showed off our new dance moves to parents and visitors.
Every child, staff member and visitor received a keepsake book celebrating the first 60 years!
BJS 'Awards Ceremony 2017'
We celebrated the achievement of many of our children in different subjects, for outstanding contributions, for the best 'Yes I Can' attitude and more - finally awarding 4 children 'Students of the Year', with Hollie winning the whole school 'Student of the Year'. We also said goodbye to 3 hard-working, and very loyal, Governors, who leave after supporting the school for over 12 years each!
Thanks also to Cllr Brett O'Reilly - for supporting the school with
a speechand by presenting many of the awards!
Monday 24th July
Assembly for attendance, Community Hub competition and reading awards
We had our assembly to reward children for great attendance (96%+); reward the top 3 points scorers (per yr group) in reading for the year and found out who won the 'design a room' competition for the new Community Hub!
Family Remembrance
Children had the chance to remember family members they have lost in the past by writing messages to them and sending them off on balloons. There were some tears, but the children seemed to enjoy the chance to think about loved ones and to be able to talk to each other.
11 of our Yr5&6 children played in a music concert at the Symphony Hall!
They were part of the Clarinet Ensemble playing in front of 2000 people! They were absolutely fantastic and a credit to the school.
See the photos and click to watch videos of our children- and some others too!!
Bellfield's got TALENT
Today (18.7.17), after 2 rounds of auditions and 2 rehearsals, we watched 13 acts prove what talent we are blessed with - singers, dancers, gymnasts, magicians... We can't wait for next year's!
Have a look at the slideshow and click on the videos.
Video 1 Video 2 Video 3 Video 4 Video 5 Video 6 Video 7
Video 8 Video 9 Video 10 Video 11 Video 12 Video 13 Video 14
Music Concert for Parents/ Families
Year 4 flute/ clarinets, Year 5 ocarinas/ recorders, the Guitar group and the Year 5/6 that learn the flute or clarinet as an elective, played a small concert to family members (17.7.17). See the photos and click on the videos to hear them. We now have over 170 children learning musical instruments in school - and look/ listen to how well they are doing!
5P recorders 5C ocarinas Guitars(1) Guitars(2) Y4 flute Y4 clarinet
Always Club
12 x Y3-5 children went to the CityServe kitchens as a treat. They found about sugar in drinks, different foods and then had to cook their lunch. They even ate in the boardroom.
They had a great time and were the perfect ambassadors for the school.
Enterprise Challenge Day (4.7.17)
A brilliant day, where children were in small groups to design a new community on another planet - what did they need on the planet? They had to design and build their communities!
Lunchtimes:
We have been adding more activities to lunchtimes - and the children love them!
Just a few of the things going on at lunchtime organised by our fantastic lunchtime supervisors keeping us all busy. Lunchtime at Bellfield Junior School is definitely funtime!
The Big Sleuth - find our bear
We had a competition for children to design a bear for the 'Big Sleuth'. This is the Birmingham wide project to encourage visitors to our city. The competition was won by Alison(6) and Holly(4), who went with their parents to the opening event on 28.6.17 (see below). There is a trail of bears around the city to go and discover over the Summer holidays. Our bear will be in Lickey Hills Country Park – go and find him and…how many, as a family, can you find around the city? There are 137 to find! Good luck!
Everyone enjoyed their Sainsburys' Sports Days.
Look how much fun they had!
NSPCC visit school and help us to understand how
to stay safe in different situations...
Watch our KEEP FIT videos - designed, written and directed by the children! Click below:
Intro Vid1 Vid2 Vid3 Vid4 Vid5
* * * * * * * * * * *
Fantastic DRAMA theme day (15.5.17)
A group of 10 children represented our school at the Change4Life Festival - and WON! They won for their sporting prowess and their fantastic teamwork! Well done to them - they now look forward to going to a final next half term!
EASTER THEME FUN DAY!
Rev Tubby came in to set a challenge - retell the Easter story in a modern way! He came back to judge the presentations - which were fantastic - and 4H won! Well done to everybody.
Breakfast Fun!
See what activities our children do during Breakfast Club
Parent & Child Maths Workshop: 28.3.17
Nearly 40 parents, along with their children from Y3/4, took part in a Maths workshop, learning about the new maths curriculum and how to have fun learning maths together at home. Have you ever seen so many smiles doing maths!?
What did the parents say about the workshop? 'Thank you. One of the most engaging and enjoyable workshops I've been to'; 'This is possibly one of the best workshops this school has done. I think more should be like this.'; I really enjoyed playing games and winning!'; 'Excellent workshop'; 'REALLY EXCELLENT! So good to be able to join in and see what Charlie has been learning - Thank you'; 'Really helpful with new games to play at home'; 'Workshop was brilliant, lovely ideas to try at home'; 'Gave me good ideas to help Callum'; 'Good fun!'; 'Fun way of learning for children, good ideas for home :-)'
ULTIM8 WARRIOR CHALLENGE DAY -
sponsored event to raise money for Chloe Maguire.
A brilliant and fun way to raise money to help a former pupil!
We had a brilliant day dressing up as our favourite book characters and doing different activities based on books, especially our favourite books!
Mystery Theme Day 2: PSHE
Our 2nd Mystery Theme Day was thought of by two Year 6 girls, who planned, organised and reviewed the day. See the photos on the slideshow, but also read their report on the day!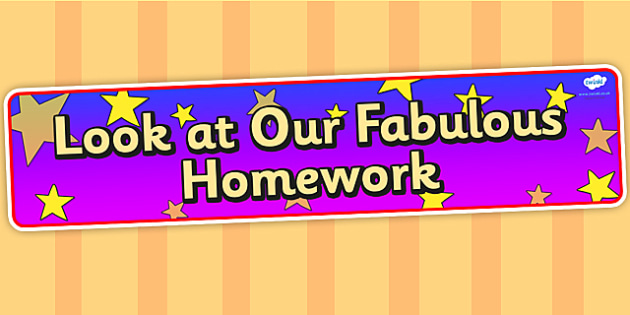 HOMEWORK PROJECT - INVENTORS/ INVENTIONS
wow! A whole school project to create their own homework, choosing an inventor or invention to research, had the school buzzing for 5 weeks. The children then peer assessed each others' work and chose the 2 homeworks they felt were the best. The best 18 of the school (9 classes x 2) now have their work on display at the Grosvenor Shopping Centre for all to see - that's about 65000 people every week! Below are some photos - but, please, take the time to go and have a look!
Musical Concert
Children in Year 4 and Year 3 played their musical instruments that they learn in class (fife, clarinet and ocarinas). There was music from children who elect to learn clarinet or flute as well - see the photos and videos below!
OUR FIRST EVER 'MYSTERY THEME DAY' - 30.1.17
No-one in school knew what to expect (not even the staff!) until the envelopes in each classroom were opened at 9am. After discovering they had a piece of music to be inspired by, the children had to organise themselves to work as a team to produce a presentation. The ideas they came up with were fantastic!
Years 3&4 did a Christmas production of 'Christmas Disney Shorts':
101 Dalmations, Peter Pan, The Jungle Book and Snow White and the 23 Dwarves! They were BRILLIANT - well done to everyone!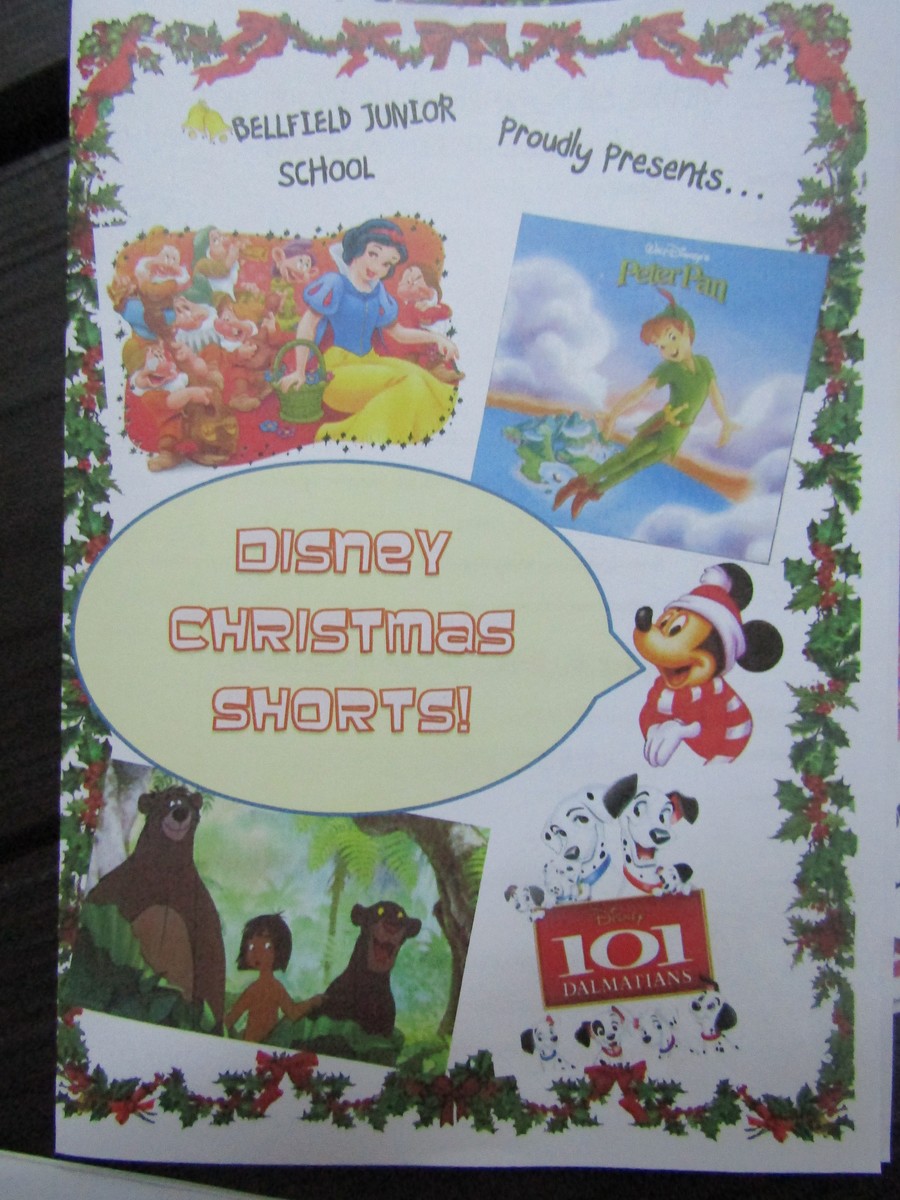 LIBRARY OPENING! 10.10.16
Our fantastic new library was opened by representatives from Awards For All (who part funded) - we had a fun day doing a variety of activities - including a school written story - to be published soon!