Special Events -
keep scrolling down to see all that's been happening this year!
The STRINGCREDIBLES!
The Stringcredibles are a quartet of young ladies, still learning their craft, who visit schools to share their love of string instruments - and they were brilliant! Check out the photos and videos below:
Georgia Burgess, of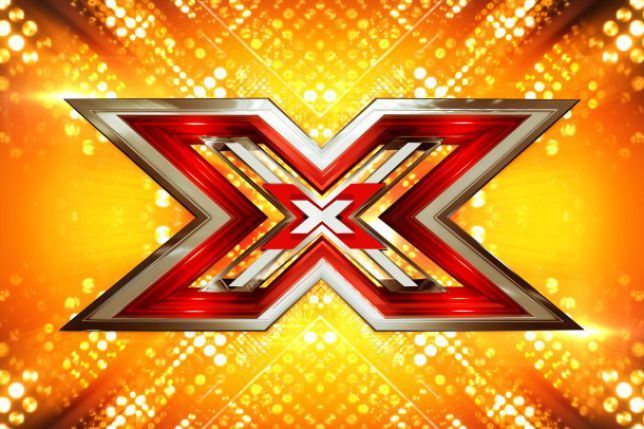 fame visited the school to sing and take questions to the whole school - she was brilliant! She then toured the classes to have her photo taken with everyone in school!
We found out she had been learning the piano since she was 4, had written her own songs, moved to LA at 14 to write songs for the Disney channel, come back to the UK at 19 and now tours the country doing gigs and visiting schools - and, very exciting, will be the support act for Little Mix on their 2019 tour!
Video1 Video2 Video3 Video4 Video5 Video6 Video7 Video8 Video9
See our HARVEST CELEBRATION assembly by 3W -
thank you to everyone for your donations, which have gone to the Birmingham City Mission food bank.(click on photos for videos)
Google INTERNET LEGEND assembly!
We invited Google in to discuss Internet safety with the children via their Internet Legend show! The children journeyed to Interland to help Legend save the day! It was all about being safe online and the children loved it. It was an excellent way to get the message across – especially as we have been finding out that 40% of our children in school have 'friends' online that they do not know!
BJS End Of Year AWARDS CEREMONY 19.7.18
We were very fortunate to have Lord Mayor, Councillor Yvonne Mosquito, attend our ceremony to present the awards to our amazing winners. After a lovely speech, the real stars got their awards!
BELLFIELD'S G O T TALENT!
YES WE DO! After BGT auditions, rehearsals and a dress rehearsal, 13 acts took to the stage to impress their peers. After the hardest decisions ever made by a judging panel, 3rd was Ethan (comedy); 2nd was Ellison & Finley (guitar & keyboard) and 1st was...Amie (gym dance). However, it was ridiculously close and everyone who took part have a brilliant future ahead of them!
13.7.18: Our fantastic CHOIR visited Ash Grove Nursing Home, next to the Baptist Church, to sing, meet and greet. Mr Coleman and Mrs Nayar were extremely proud of the children. Click to watch videos...
2 of our after-school clubs showed off what they had learnt and put together to their families! The street dance club demonstrated a fab routine... and see the drama photos below! The clubs have been very popular and successful.
Two groups of Year 5 & 6s went to the Houses of Parliament
for a tour of the Houses, to see the Houses of Commons & the House of Lords in session and to do a workshop on voting and the differences it can make. Northfield's MP, Richard Burden, also came along for a 15 minute Q&A session about being an MP. We also learnt about the Suffrogettes - click on the video clips to see the 360 degree video we watched!
NETBALL COMPETITION - we took part in a netball competition and came 2nd!
Well done everyone who took part!
Nick Carter - adventurer - visited today (4.7.18) and shared his inspiring stories, including an amazing rescue...at the top of Mt Everest (now a world record!!!)!
He is now continuing his run to Lands End (from John O'Groats) raising money for charity. Here's with crossed fingers he makes it - he was brilliant in assembly!
Our Sports Mornings were great fun in great weather!
Thanks for all your family support
We had a special Eid party!
SCHOOL SPONSORED RUN - to support Nick Carter on his
epic John O'Groats- Land's End run (in aid of UK children's charities) -
we raised an amazing £556.05!
...eventually happened (after the snow went!) and was a great day of costumes, coloured faces and books! Thanks to everyone for their support in getting the costumes organised!
Sponsored Sports Fun Morning with
Eden Francis - European Champion (no less!)
We had a FANTASTIC morning with Eden Francis, European champion in discus (and aiming for the Olympics in 2020 in discus and shot putt), doing a 4 minute exercise circuit and assembly. The £901.50 sponsorship that children raised meant that the school gets almost £300 towards new sports equipment. It was a great morning for everyone!
Family Workshop - Grammar and Punctuation & Spelling! (15.2.18)
37 willing victims...sorry...willing parents and grandparents took part in a fun workshop, with their children, to find out what Grammar. Punctuation & Spelling we teach, as per the National Curriculum. Comments from the adults' evaluations included:
'This workshop will help me help my child at home'; 'I now realise how comprehensive our children need understand grammar, punctuation and spelling'; 'Very helpful - thank you'; 'I now realise how hard GPS is now for our children!'; 'Thank you for the opportunity to see what my children are learning and do a worksheet with my daughter'; 'Can we have more 'Parent lessons'; 'Very helpful - thanks!'
- - - - - - - - - - - - - - - - - - - - - - - - - - - - - - - - - - - - - - - - - - - - - - - - - - - - - - - -
Our Football team took part in a BCFC organised football tournament at their training ground at Wast Hills. They didn't win, but were excellent representatives of the school, had a great time and got to meet the first team striker, Isaac Vassell. Miss Harvey was pleased to meet one of her favourite team player too!
Visit to the REP Theatre, Birmingham to see
101 Dalmatians
This was an excellent production which the children, and staff, thoroughly enjoyed!
The children use the 'wow' visit to form the basis of a two-week project - we will post some of their work online here too!
9.1.18: 18 'Always' Club children have their treat - at Starbucks!
2 children from each class, chosen by staff, 'always' try their best, behave and did their homework last term. This was their treat for the afternoon in acknowledgement of this! They had a great time sampling cakes and cookies and Frappucinos - as well as designing and making their own and getting a goodie bag. Thanks to Starbucks for their support.
Year 3 & 4's Christmas Production:
Christmas Around the World
Click on the Video links below to watch video clips from the fantastic
performances - definitely children to be proud of - and we are!
Vid 1 Vid 2 Vid 3 Vid 4 Vid 5 Vid 6 Vid 7 Vid 8 Vid 9 Vid10 Vid 11 Vid12 Vid13 Vid14
Planting Trees:
The Woodland Trust have sent us a load of trees to brighten up our grounds. The Gardening Club, and some volunteers, have been busy planting these around the site.
Author LUKE TEMPLE visited us in school to inspire our writing and came back to sign our books too!
He emailed us to say: 'I had a fantastic time at Bellfield Junior School and I felt very welcome by both staff and children. I was impressed with the acting skills and confidence of the children. In fact, the children were one of the best audiences that I have been to for a long time! '
60th Birthday Celebration Day 25.7.17
We had a brilliant day celebrating the school's 60th birthday! We dressed in 50s attire, had a visit from the Lord Mayor, Cllr Anne Underwood, and from Colin Diamond (Corporate Director for CYP for B'Ham), had dance workshops, 'Belle's Diner' served a 50's American lunch (thanks Mrs Parker!) and then showed off our new dance moves to parents and visitors.
Every child, staff member and visitor received a keepsake book celebrating the first 60 years!
Family Remembrance
Children had the chance to remember family members they have lost in the past by writing messages to them and sending them off on balloons. There were some tears, but the children seemed to enjoy the chance to think about loved ones and to be able to talk to each other.
11 of our Yr5&6 children played in a music concert at the Symphony Hall!
They were part of the Clarinet Ensemble playing in front of 2000 people! They were absolutely fantastic and a credit to the school.
See the photos and click to watch videos of our children- and some others too!!
Always Club
12 x Y3-5 children went to the CityServe kitchens as a treat. They found about sugar in drinks, different foods and then had to cook their lunch. They even ate in the boardroom.
They had a great time and were the perfect ambassadors for the school.
NSPCC visit school and help us to understand how
to stay safe in different situations...
Watch our KEEP FIT videos - designed, written and directed by the children! Click below:
Intro Vid1 Vid2 Vid3 Vid4 Vid5
* * * * * * * * * * *