What Parents Think Of Our School
11.5.20 - Parent of Y3 child:
I also wanted to take the opportunity to thank yourself and all your staff for the support and updates during lockdown. I know it has been a worrying time for everyone, but all the staff who have been in touch have been so helpful and understanding. ***** especially loved having a phone call from Miss Kinton
7.5.20 Parent of a Y5 child:
Thankyou for a fabulous job to you all going above and beyond what is expected
Superheroes without the capes. The work and stories being set is great. Hope you are all well and staying safe
7.5.20 - Parent of a Y5 child:
I appreciate the teachers a lot - I have found out how much hard work they do!
Sarah misses her friends and teachers and hopes that we can return to normal school soon!
4.5.20 - Parent of Y3 child:
Can I just say Thank YOU to all you teachers with helping our kids through these difficult times and circumstances.
Also a big Thank You for the message that was put on the website today, it was great to see all your faces **** loved the video and especially seeing his teacher Mrs Wali, who he misses enormously.
Thank you for making us smile this morning and bringing and a tear to my eyes also (haha)
29.4.20- Parent of a Y5 child:
I would like to say thank you and all the school staff for all your suggestions and continuous support. My boys enjoyed a lot the reading videos you have posted. We feel very looked after and cared for.
27.4.20 - Parent of a Y4 child:
Just to say I admire the incredible job you teachers do as well the patience you must have. Its so difficult home schooling, motivating them and as well as working!
15.4.20 - Parent of Y4 child:
She said what a lovely school we are, how we have gone above and beyond what she ever thought a school would do and that she can't thank us all enough for everything we do for her and her son.
From 2 of our parents - July 2019: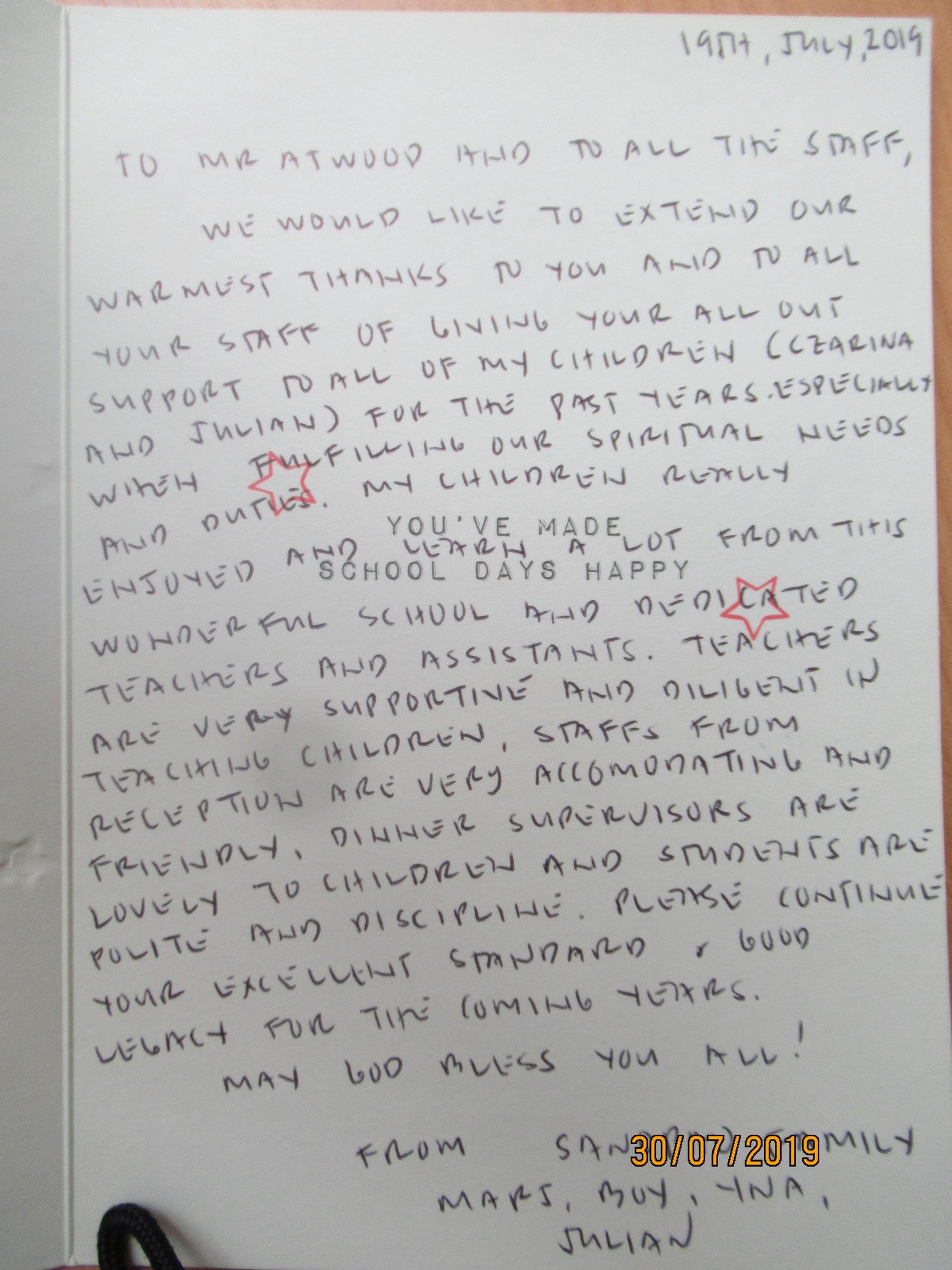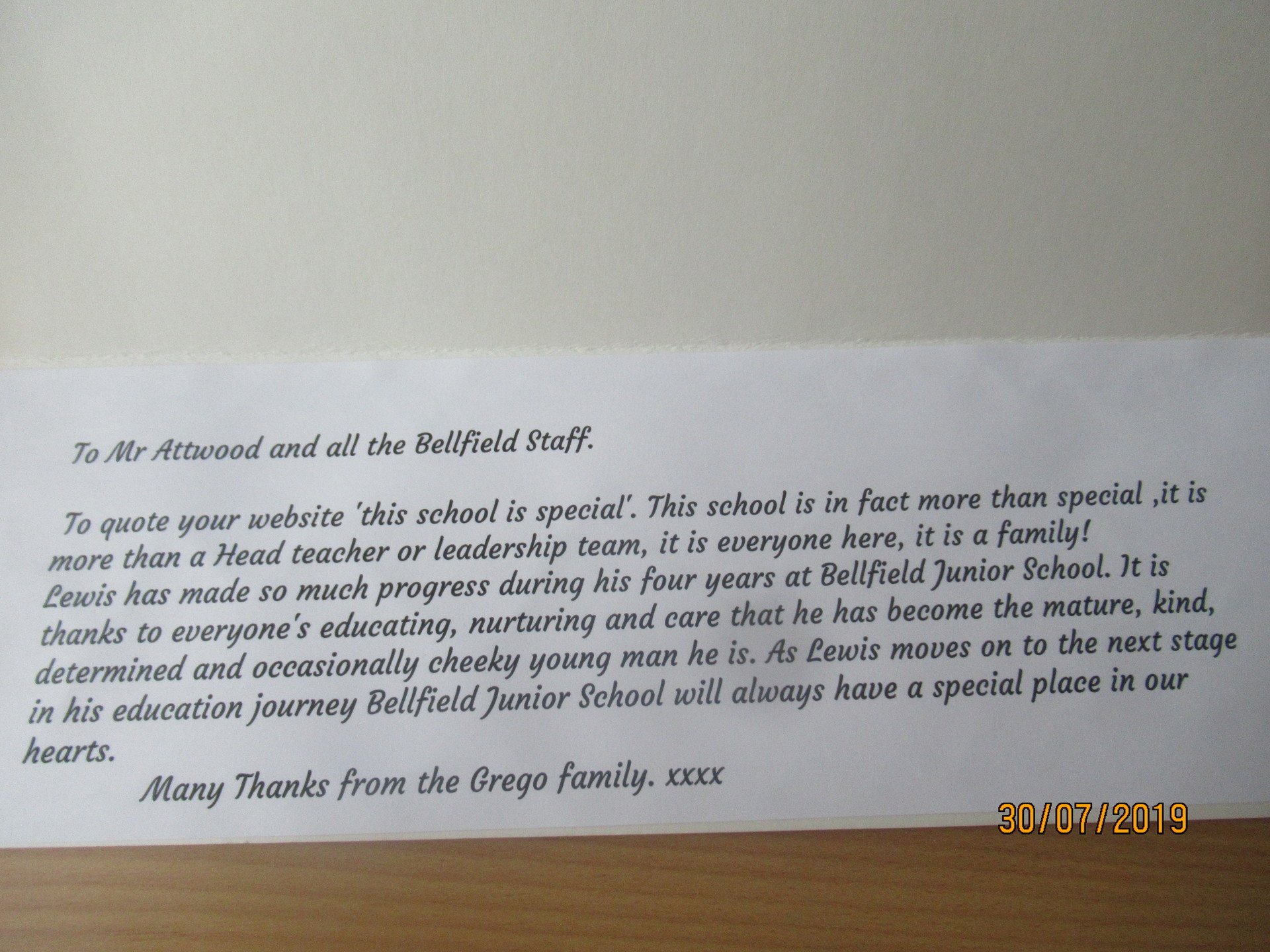 Comment from a parent of a Year 3 child & a Year 5 child via email:
Thank you for all you've done this term and year. You guys are amazing and I'm very grateful for all you do.
Comment from a parent of a Year 5 child (Oct 17) via an email:
Thanks again to you and your staff for making Bellfield Junior School such an inspiring and rewarding place for our children. I am always impressed with the pupils behaviour when I come into school.
Comment from a parent of a Year 3 child (Sept 17) via an child's planner:
He absolutely loves Year 3 and is excited about what the year holds