Need advice on behaviour issues at home during these difficult times? Click here for a guide from Beacon Behaviour Support
Click here for lots of mini projects to complete at home
* * * * * * * * * * * *
CORONAVIRUS:
1.4.20: FREE SCHOOL MEALS - Birmingham Local Authority voucher codes are being put in the post TODAY (1.4.20) along with a parents' guide and should be with you shortly. When you log on to the website, you enter the cheque number and validation code as shown on your letter from school. There is a helpline number on the log in screen. These vouchers are for the next 2 weeks and the new national voucher scheme will be in place by then.
If you haven't already given the school your email address, and you think your child is eligible for FSMs, it is important that you ensure you do ASAP to allow us to send future vouchers directly by email - please email enquiry@bellfield-jun.bham.sch.uk with your email address, name of child(ren) in your family eligible and the classes they are in.
As per the latest advice from the Government
(click on pic for latest advice for Parents/ Carers):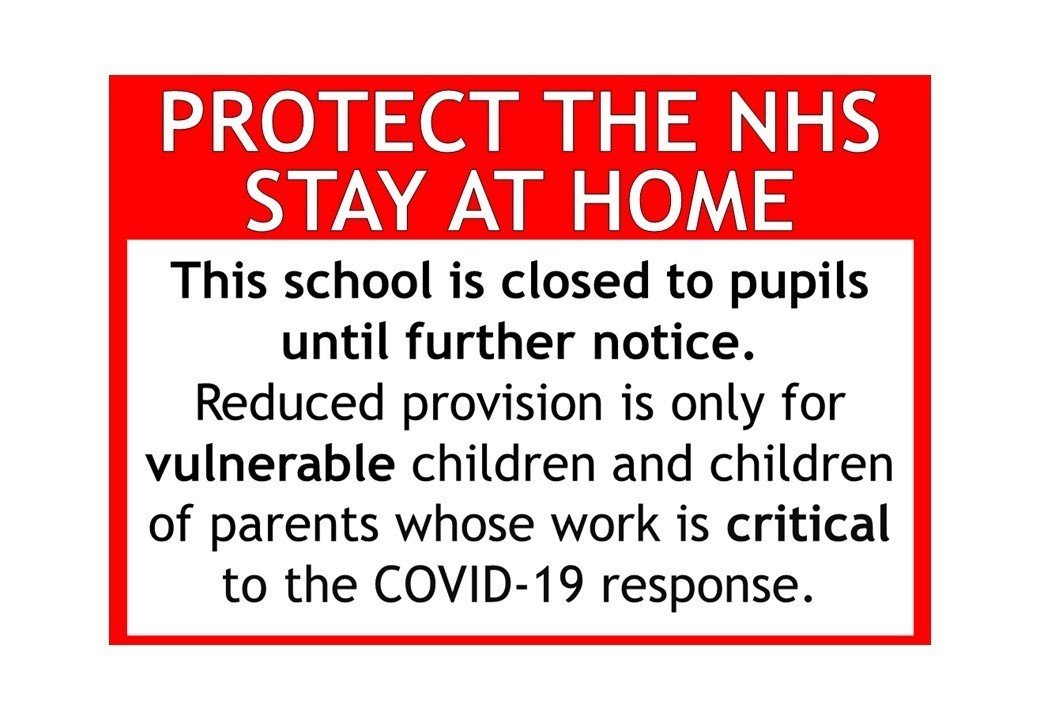 Our letter to explain our Plan of Action during the school closures can be found here (updated 23.3.20) - this includes information for 'key workers' of Rec-Y6 children - we continue to also support parents of Bellfield Infant School children .
If you need any advice on the learning you can do with your children during this time, or advice of any kind (except medical), please email or call us - we will do the best to answer your queries or signpost you. Emails can be sent to: year3@bellfield-jun.bham.sch.uk or year4@bellfield-jun.bham.sch.uk or year5@bellfield-jun.bham.sch.uk or year6@bellfield-jun.bham.sch.uk (please include your child's name)- we will reply Mon-Fri between 9am and 3.30pm as quickly as we can.
For links to learning that have been set up, please click on the 'Children' pencil and then 'Learning lab' or click here.
SUPPORT FOR PARENTS & FAMILIES - click here
For information about BCC services - click here.
Do you have a SEND child and need help and support?
CLICK HERE to see a flyer of information and contact details for the Educational Psychologists
GUITAR lessons information:
Dear Parents/Carers: Jay Taylor who works here at Bellfield Junior School as an external music teacher of guitar, will be offering Skype lessons while the school is closed to pupils. If this is something that you would be interested in for your child/children, then please contact Jay on : 07554350561
If you, or someone in your house, shows any signs of the virus (high temperature and/ or dry, persistent cough), then that person, and all the household members, must self-isolate for 14 days - the person with the symptoms should, were possible, stay away from the other household members for 7 days.
Do NOT call 111 unless there are serious concerns - ie the person ill has underlying health issues or the symptoms get worse.
In the meantime: Please ensure you have instructed your children how to wash their hands correctly as we have been doing in school - the school does still have a good supply of soap & hand sanitiser.
Most people will have mild symptons and will recover normally.
* * * * * * * * * * *
The school was asked to write an article for the 2019 'Parliamentary Review' - click HERE to read our article
* * * * * * * * * * * * * * *
A 'thunk' is a question to make you think & debate - we have a weekly one in school for everyone to think about. Our 'THUNK' of the WEEK!
If you could turn back time, what ONE thing would you change?